Miller Park Name Change Aftermath
January 22, 2019 will be known as the day that Miller Brewing Company relinquished the naming rights and American Family Insurance took over.  Starting in 2021 what is now Miller Park will no longer be named Miller Park.  It is really sad for those who have spent so much time in the stadium watching games for so many years.  While it will be a tough adjustment, it can be expected of Miller Park to still be referred to as Miller Park in 2021 and beyond.
First the reaction from Brewer fans.  It is obviously not good.  On both Twitter and Facebook there are nearly 100% negative reviews.  There is now a petition set up that has garnered over 40,000 signatures in less than 24 hours and, at the moment of writing this, is getting a new signature every couple seconds.  In addition there has been a GoFundMe account set up seeking $30 million to keep Miller Park.  I have seen posts where Cubs fans have sympathy for Brewer's fans on the name change.  What happens to Miller Park Way?  What if we make it AmFam Field at Miller Park?  Many opinions have been shared.  The only good news is that this is still two seasons away.  There might even be time to change it.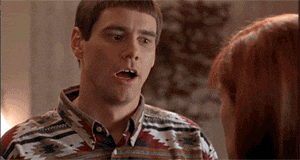 I'm sure the anger will settle down over the course of time until the official name change in 2021.  But let us look at another case of an arguably even more maddening name change.
Comiskey —>  US Cellular —> Guarantee Rate
The south side of Chicago has had it rough with their ballpark renaming.  Comiskey Park was around since 1910 but had a few stints of being referred to as "White Sox Park".  In 1991 the original Comiskey park was torn down and the new stadium opened with the original name Comiskey Park, but in 2003 US Cellular bought the naming rights.  Fans quickly established the nickname "The Cell" but still missed Comiskey.  In 2016 Guarantee Rate purchased the naming rights which included this becoming the stadium logo:
And you wonder why the team hasn't had a winning season since then.  The reaction to this was even worse than the reaction to US Cellular.  Here is a video from the Chicago Tribune where fans where asked about the name change:
This has to be one of the worst transitions from park names.  Comiskey was one of the most highly regarded stadiums named after the White Sox founder and owner Charles Comiskey.  From 1910 to its demolition in 1991 it was one of the longest standing venues in sports.  It was considered in the same class as Wrigley Field and Fenway Park.
I am by no means in favor of the Miller Park name change but it could be worse.  It could be a stadium whose logo is a down pointing arrow or this:
or another Wisconsin location
You practically have to be a neuroscience professional in order to remember the name of the field.  It doesn't exactly slide of the tongue.
The name change from Miller park is disappointing.  Ask White Sox fans.  They've been calling for Comiskey Park for years.  And there could be worse stadium names as seen above.  AmFam Field would at the very least be tolerable.  I know I'll be referring to it as Miller Park as long as I live and I'm sure many others will as well.  Miller Park isn't just a stadium name.  It defines Milwaukee and the support Miller Brewing receives.  Milwaukee is all about beer and with the team name of the Brewers, there was no better venue than Miller Park.